New York City isn't just a city but a feeling. Once you've experienced it, you crave the energy, the buzz, and the vibe that only New York can provide. It's a global power city with a significant cultural and financial influence on the world. New Yorkers will tell you it's the centre of the universe.....and in a lot of ways they are right. The concrete jungle isn't everyone's cup of tea for extended periods of time, but everyone has to visit at least once! Frank Sinatra said it best; I want to be a part of it, New York, New York!
A. Chelsea Market
Address: 75 9th Avenue, New York 10011
Hours: (M-S) 7AM-9PM (S) 8AM-8PM
Website: www.chelseamarket.com
Start your day at the magical Chelsea Market. You've got lots of great options here for breakfast and coffee but here are a few suggestions amongst the sea of deliciousness. Get your morning cup of joe at Ninth Street Espresso. They do one thing, and one thing really well. Some even call it the best coffee in New York. For a light bite you can walk around with, stop in to Amy's bread for a scone (or anything for that matter), and for a heartier meal, Friedmans (open at 8AM) is a great stop! Be sure to wander the market and check out Artists & Fleas (open at 10AM), a curated collection of independent makers and collectors showcasing art, fashion, design, and vinatge finds. There is a pretty spectacular Anthropologie (open at 10AM) located on the corner of the market with a large home wares section!
Before you leave, do yourself a favour and get to the Doughnutterie (open at 8:30AM) for some mini doughnuts! You don't have to eat them now.....well try one(duh) and save the rest for an afternoon snack. Not only do they have the classics like cinnamon sugar, but amazing combinations like the urban monkey(coffee, banana,coconut) or pumpkin pie brûlée (pumpkin, graham cracker, brûléed sugar, fall spices). Who's booking their flight after that description?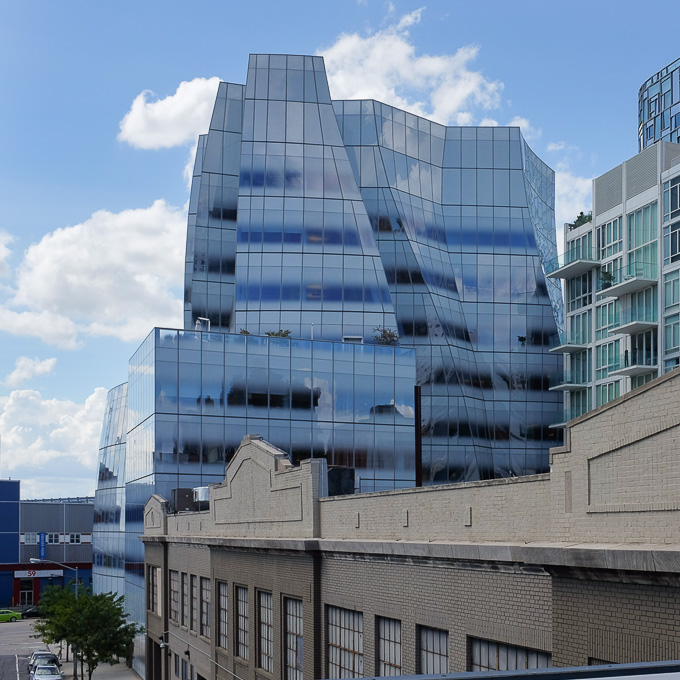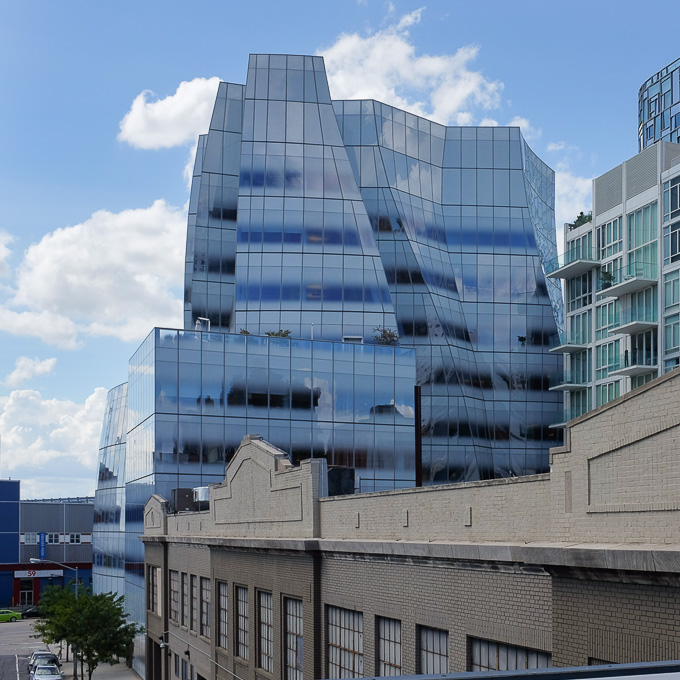 B. The High Line Park
Address: Gansevoort St. To W. 30 St. bet. Washington St. and 11 Ave.
Hours (Dec - Mar) 7AM–7PM, (Apr - May) 7AM–10 PM, (June - Sept) 7AM–11PM (Oct - Nov) 7AM–10PM
Website: www.thehighline.org
Follow the map to find the stairs up to The High Line, an elevated freight rail line that was transformed into a public park. The historic structure was under the threat of demolition in 1999 but was saved by an organization called Friends of the High Line who now maintain and plan public programming for the park. Innovative and modern landscaping was inspired by the existing landscape that grew here naturally. The plant selection favors native, drought-tolerant, and low-maintenance species, which aids in the sustainability of the park.
A green roof system was created to help the plants retain as much rainwater as possible and the overall concept is keep it wild and keep it sustainable. See if you can spot legendary architect, Frank Gehry's, IAC Building along the way (Pictured Above).
Fun Fact: The movement to save the High Line was catalyzed by iconic photographs taken by Joel Sternfeld in 2000, nine years before the park would open to the public. These images captured the wild beauty of the self-seeded landscape that grew along the tracks when the trains stopped running.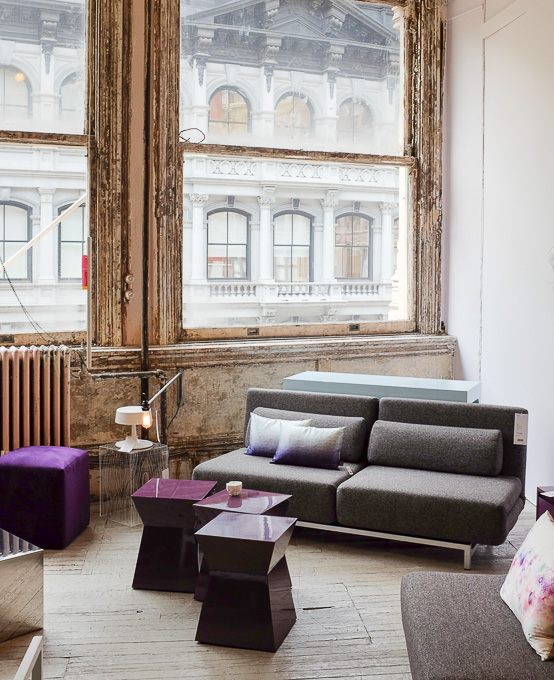 C. ABC Home
Address: 888 & 881 Broadway NY, 10003
Hours: (M-W) 10AM-7PM, (Th) 10AM-8PM, (F) 10AM-7PM, (S) 10AM-7PM (Su) 12PM-6PM
Website: www.abchome.com
ABC Carpet & Home might just be the perfect designer showroom. Prepare to be endlessly inspired as you wander through the many floors of beautifully curated rugs, furniture, antiques, textiles, and accessories. At the forefront of worldly trends and sustainability, ABC home also works hand in hand with local artisans and innovators from communities around the world.
Many of the pieces they sell are in collaboration with the worlds top designers and are exclusive only to ABC. Stop for lunch at the delightful ABC Kitchen on the main floor. This is an extremely popular place so try to make a reservation in advance if you don't want to wait. Jean Georges, the head chef, took a farm to table approach with this restaurant and the interiors could be described as barn-chic in keeping with that theme. Try the pretzel dusted calamari and sweet onion, crispy prosciutto and arugula pizza. Yum!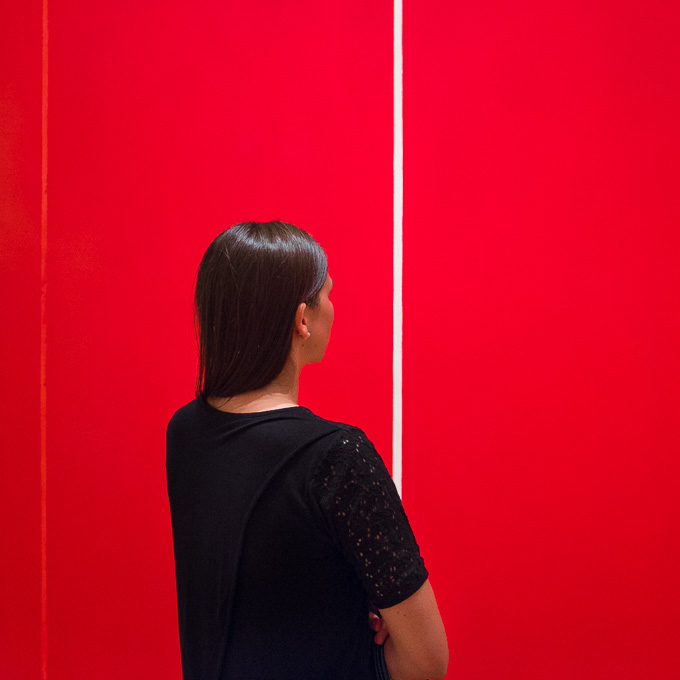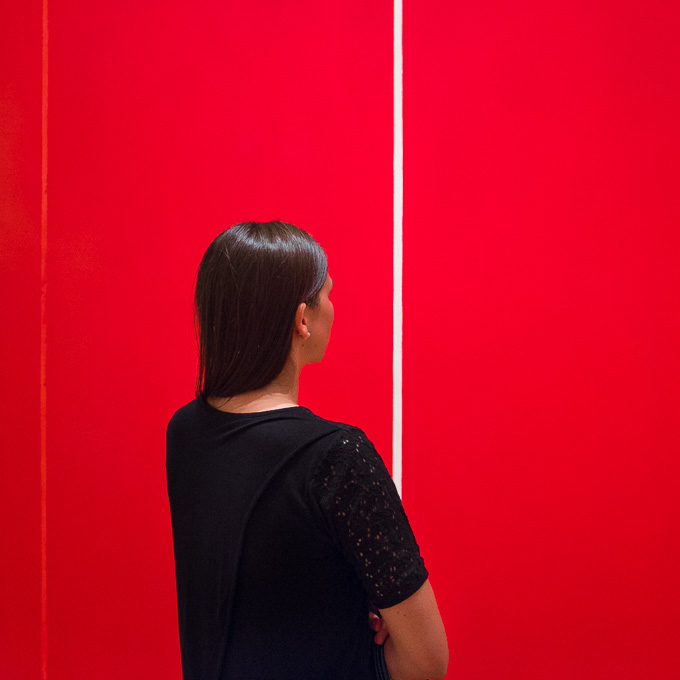 D. The MOMA
Address: 11 West 53 Street, New York, NY 10019
Hours: Daily from10:30AM–5:30PM Except Friday 10:30AM-8PM
Website: www.moma.org
The Museum of Modern Art in New York is one of the most inspiring and influential museums in the modern art world. Their most famous works like Monet's 'Reflections of Clouds on the Water-Lily Pond' and Van Gogh's 'Starry Night' are captivating but so are their temporary exhibits from lesser known artists. Usually one to only handle a 4 hour maximum at any museum, I wasn't ready to leave when the closing announcement rang out. The architecture of the building itself is impressive with an especially interesting staircase and beautiful use of lighting. Don't miss 'Girl before a Mirror' by Picasso and Jackson Pollock's One: Number 31.
E. Central Park
Hours: Daily from 6AM - 1AM
Address: 843-acre park in the middle of Manhattan. See map for route.
Website: www.centralparknyc.org
After the museum get some fresh air and continue up the famous 5th Avenue shopping street to Central Park. You will probably notice some famous stores along the way like Tiffany and Co. and Bergdorf Goodman. You will also see some notable New York City landmarks like the Plaza Hotel.
Central park is a National Historic Landmark and the most visited urban park in the United States. It's amazing to imagine that so much green space has been preserved in a concrete jungle like New York. This juxtaposition makes it that much more special. Be sure to stroll through Sheep Meadow, a 15-acre grassy lawn where picnickers, dancers, readers, and families gather to spend their free time. It is said that up to 30,000 people a day gather in this meadow alone. Another favourite activity in Central Park is renting a rowboat and taking it out on the lake! Wherever you wander (or paddle), you're sure to enjoy the wonders of Central Park.
F. Times Square
Address: Manhattan, NY 10036. See Map.
Website: www.timessquarenyc.org
Walk from Central Park into Times Square, the major commercial intersection and neighborhood in Midtown Manhattan. Characterized by it's bright lights and flashy billboards, Times Square is the hub of the worlds greatest entertainment district. Take some time to walk around and explore the sights, and then make your way over to the TKTS Discount Booth to purchase Broadway tickets!
TKTS Location:
Located "under the red steps" in Father Duffy Square at Broadway and 47th Street.
Same day Broadway and Off-Broadway tickets are sold at the TKTS booth daily at 20-50% off the regular price. You can download the mobile app to see what shows are available in advance (Instructions Here) or you can pick from the available shows when you arrive. Even if your show of choice is not on the discount list you can still buy same-day tickets here at the regular price. A Broadway show is a must when in New York and why not get tickets at a great price!
Hours:
For Matinee Performances:
(W,TH,SAT) 10AM - 2PM (SUN)11AM - 3PM
For Evening Performances:
Daily from 3PM - 8PM Except Tuesday 2PM-8PM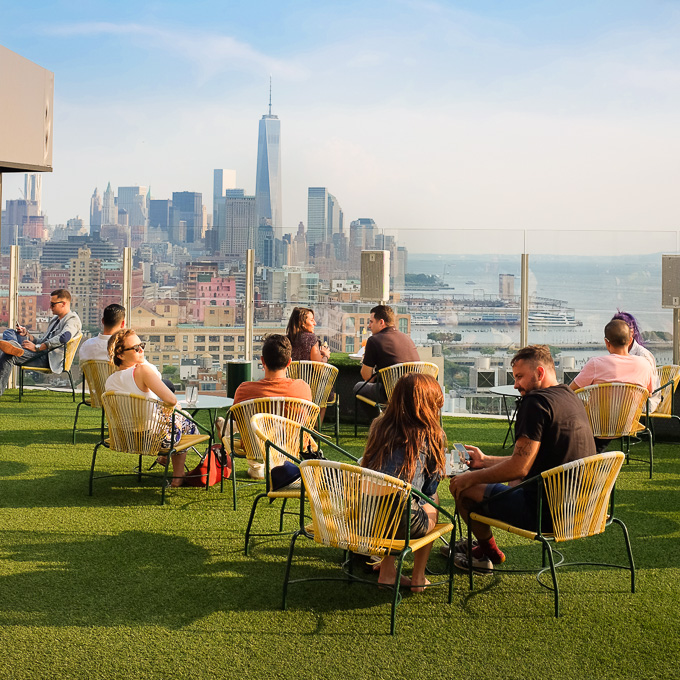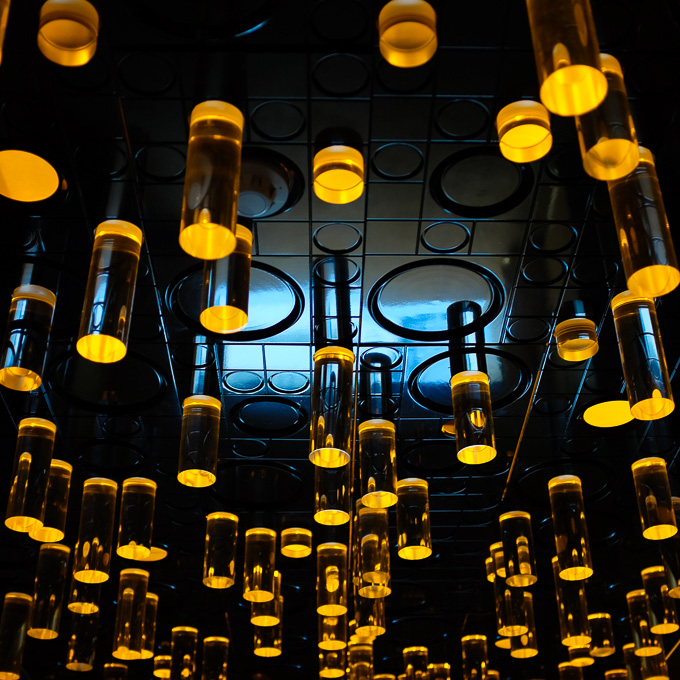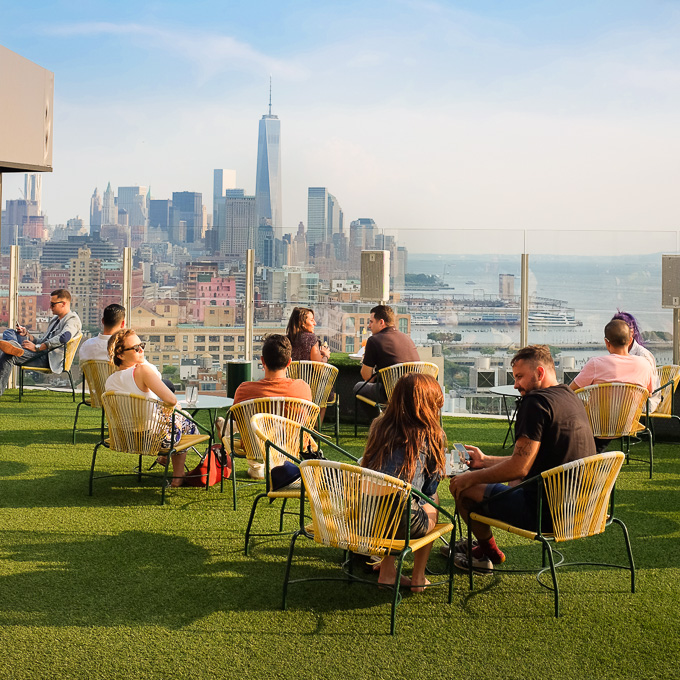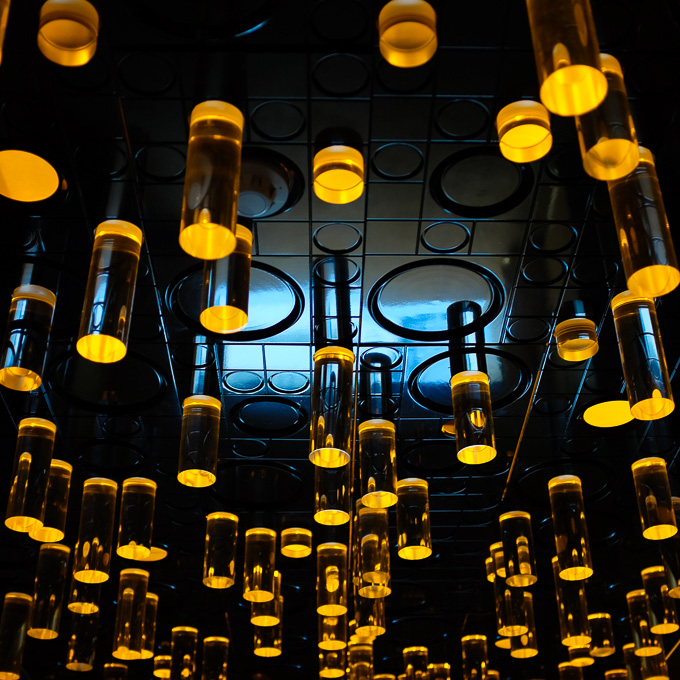 G. The Standard Hotel
Address: 848 Washington St, New York, NY 10014
Hours:
The Standard Grill: (Su-W) 7AM-3AM (Th-Sa) 7AM-4AM
The Standard Plaza: Daily from 7AM-4AM
Biergarten: (M-W) 12PM-1AM (TH-S) 12PM-2AM (SU) 12PM-1AM
The Top of The Standard: (M) 4PM-12AM, (T-S) 4PM-9PM (SU) 12PM-5PM
Website: www.standardhotels.com
We're heading back to have dinner and drinks at The Standard Hotel. There are lots of options here....all wonderful experiences and all very different. If you can, start with a cocktail up at The Top of the Standard. The views of New York are spectacular and the Palm Springs vibe will leave you without a care in the world. After that head downstairs to The Standard Plaza for a casual outdoor meal or The Standard Grill for a more traditional fine dining experience. If none of those options tickle your fancy, check out Biergarten for an authentic German menu and rowdy beer hall fun! I love that The Standard takes a concept design approach, each space with its own character and vibe. It's truly a designer hotel and I couldn't stop exploring its many wonders.
H. See a Broadway Show
Website: www.broadway.com
The Broadway shows in New York are an experience not to be missed. The energy and talent that goes into these productions is beyond belief! You've made your choice and got your tickets from the TKS booth so make sure you get to your show early and enjoy every minute! After the show, be sure to take another look at Times Square when the big city lights shine in the dark sky.
I. The Jane
Address: 113 Jane Street, New York, NY 10014
Hours: Daily 6PM–4AM
Website: www.thejanenyc.com
Cap your New York night off with a cocktail at the ballroom of the Jane Hotel! It will feel as though you've been transported to a party in the living room of a posh1920's mansion or grand hotel lobby! The atmosphere here makes for a unique experience you would be hard pressed to find anywhere else in the world. This type of atmosphere attracts a stylish crowd that aren't afraid to drink champagne and dance on the tables come midnight! This is your Gatsby moment!