The Marais is a magnificent glimpse of medieval Paris. Filled with narrow and winding cobblestone streets, you can't help but fall to the many charms of this neighbourhood. Wander amongst the streets and you will find some of the most fashionable Parisians, the best coffee, and a resplendent mix of boutiques, galleries, and restaurants. While much of Paris was torn down and rebuilt by Napoleon Bonaparte, with grandiose visions of wide avenues and vast squares, the Marais was spared and later restored by Culture Minister Andre Malraux who made it the first safeguarded sector. Today, the Marais is home to the most famous Jewish quarter in Paris and many of the city's gay bars. It's a shopping destination and part of the reason why people fall in love with Paris. I knew it was the neighbourhood for me the moment I arrived and thus, spent the better part of 9 months living in its rooftops.
MORNING: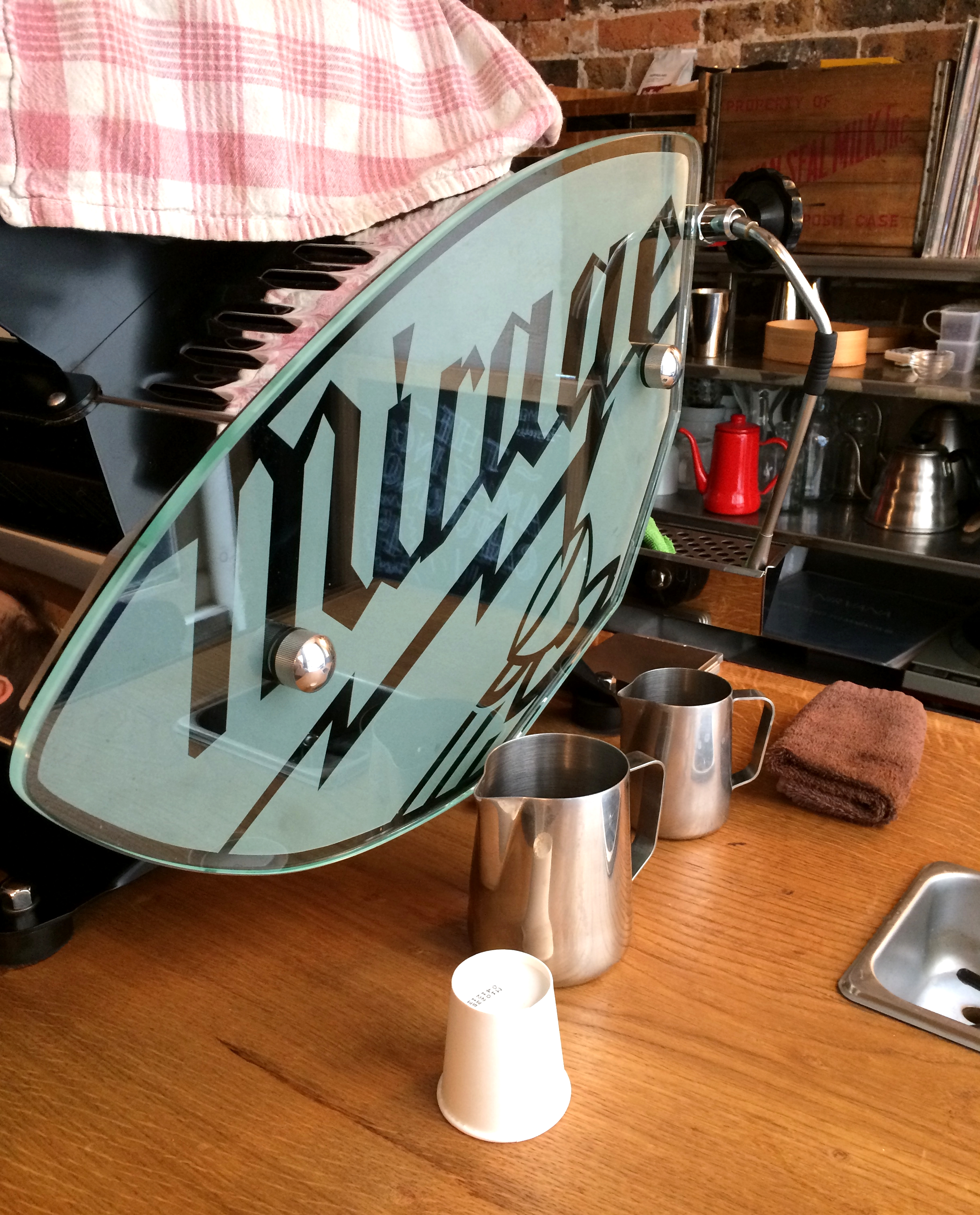 A. Fragments Cafe
Address: 76 Rue des Tournelles, 75003 Paris, France.
Hours: (M-F) 9:00 AM - 5:00 PM, (S-Su) 10:00AM - 5:00PM.
Website: Facebook Only.
Start your day at Fragments, a friendly neighbourhood cafe where the smell of something wonderful will greet you at the door. The coffee is meticulously prepared by expert baristas and the resulting cups are perfection. If you're not in the mood for coffee, the spicy chai latte is just as satisfying! Be sure to pair your beverage with one of the house made breakfast offerings like avocado toast, granola or porridge. Youssef Louanjli, the owner of Fragments, believes that the ritual of drinking coffee is a small but important 'fragment' of your day and ensures the utmost quality without compromise. The cozy atmosphere of the rustic space mixed with unexpected elements like a giant Bruce Lee poster behind the bar will certainly start your day off on the right foot.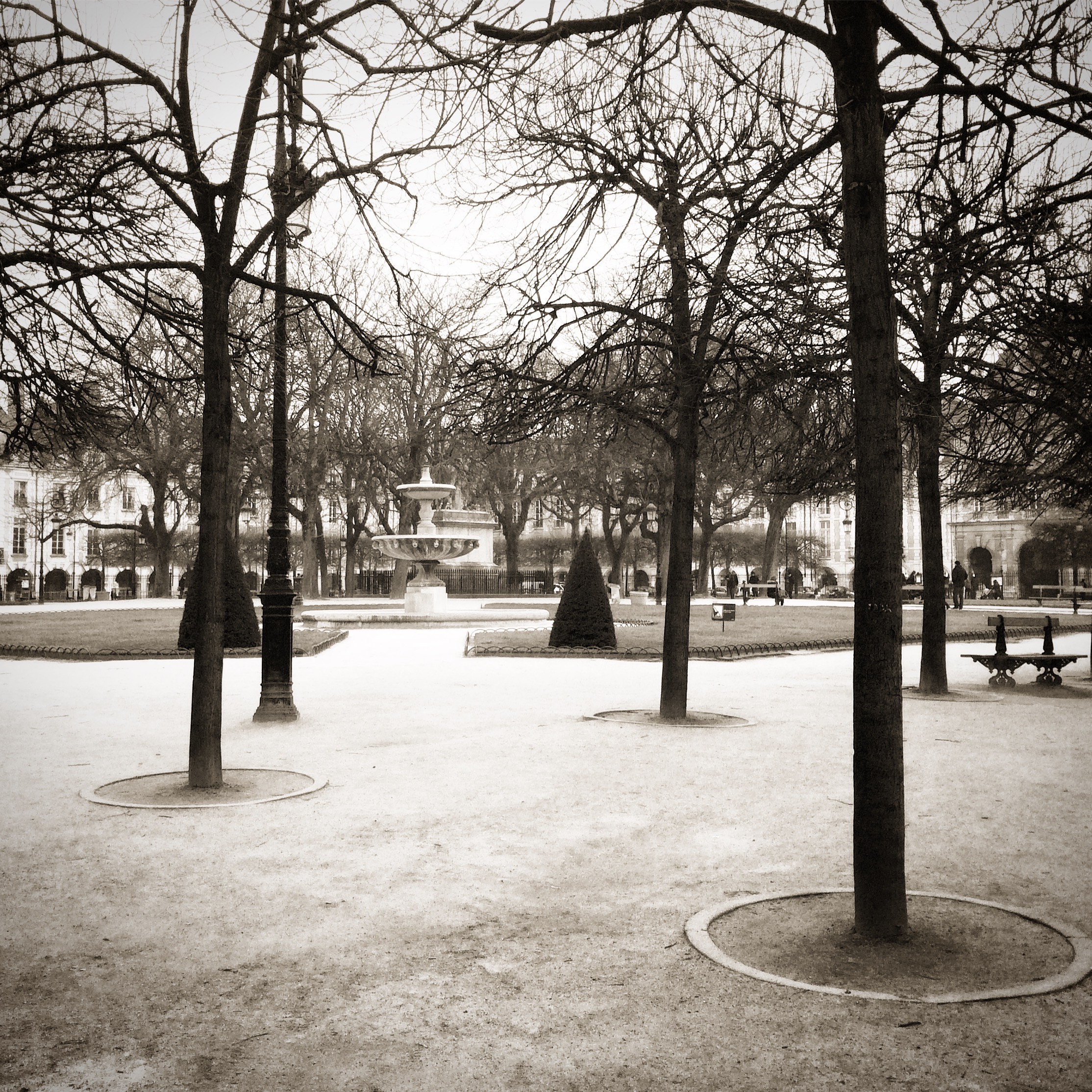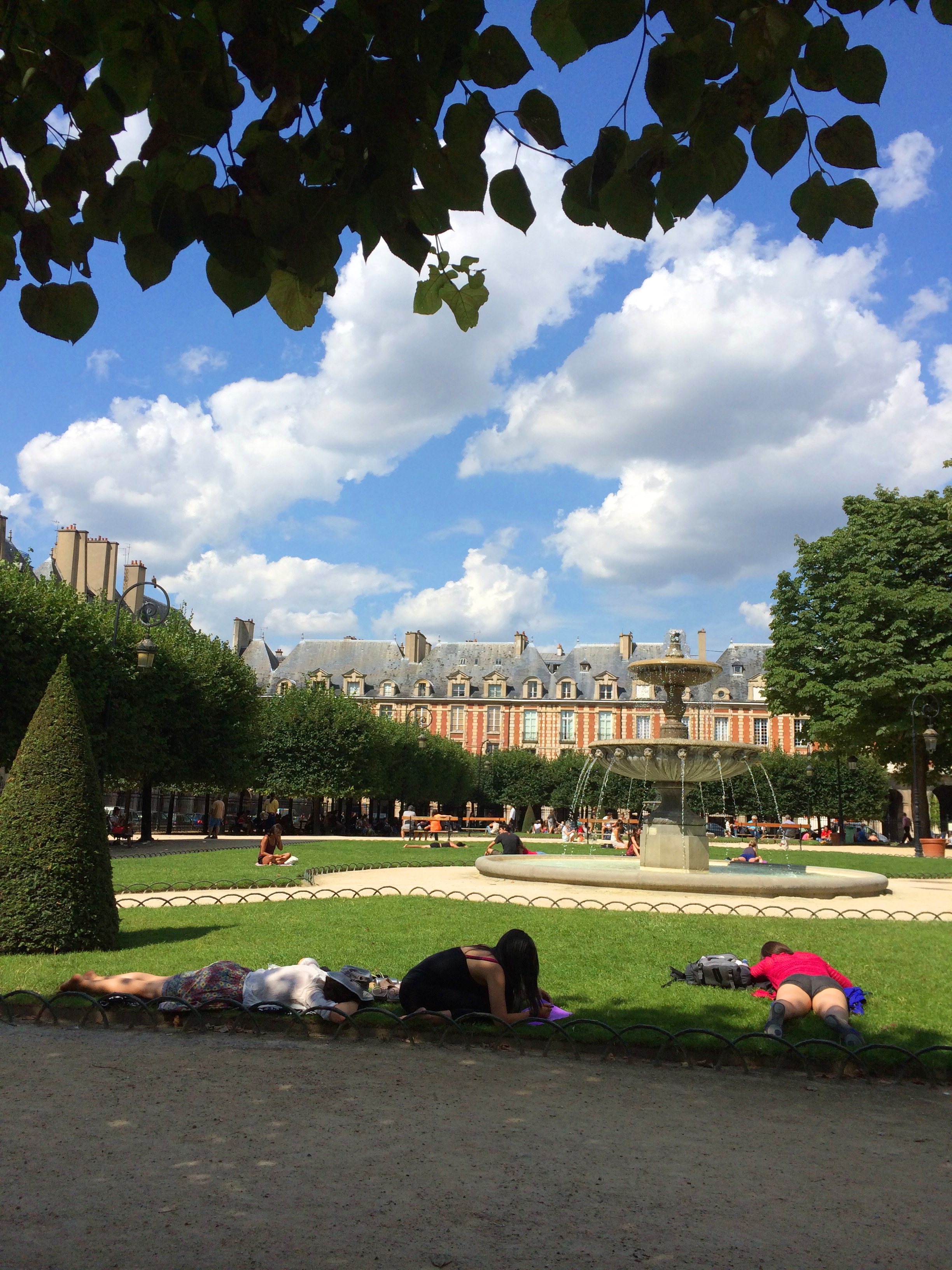 B. Place Des Vosges
Address: See map for location.
Continue on to Place Des Vosges, one of the most delightful places I've ever been! It's the oldest planned square in Paris and was originally inaugurated in 1612 to celebrate the wedding of King Louis XIII. Many notable persons have lived in the beautiful houses that line the square, including Victor Hugo whose house is still available for tour. Pause for a moment to sit on a bench and take in the symmetrical beauty of the design, the perfectly trimmed hedges, and the sound of children's laughter as they play. Stunning in all seasons, the square is the perfect place to read a book, sit for a picnic, or just clear your head. Be sure to pop into the courtyard in the Southwest corner of the houses to look at the beautiful courtyard of the Hôtel de Sully before moving on to the next location.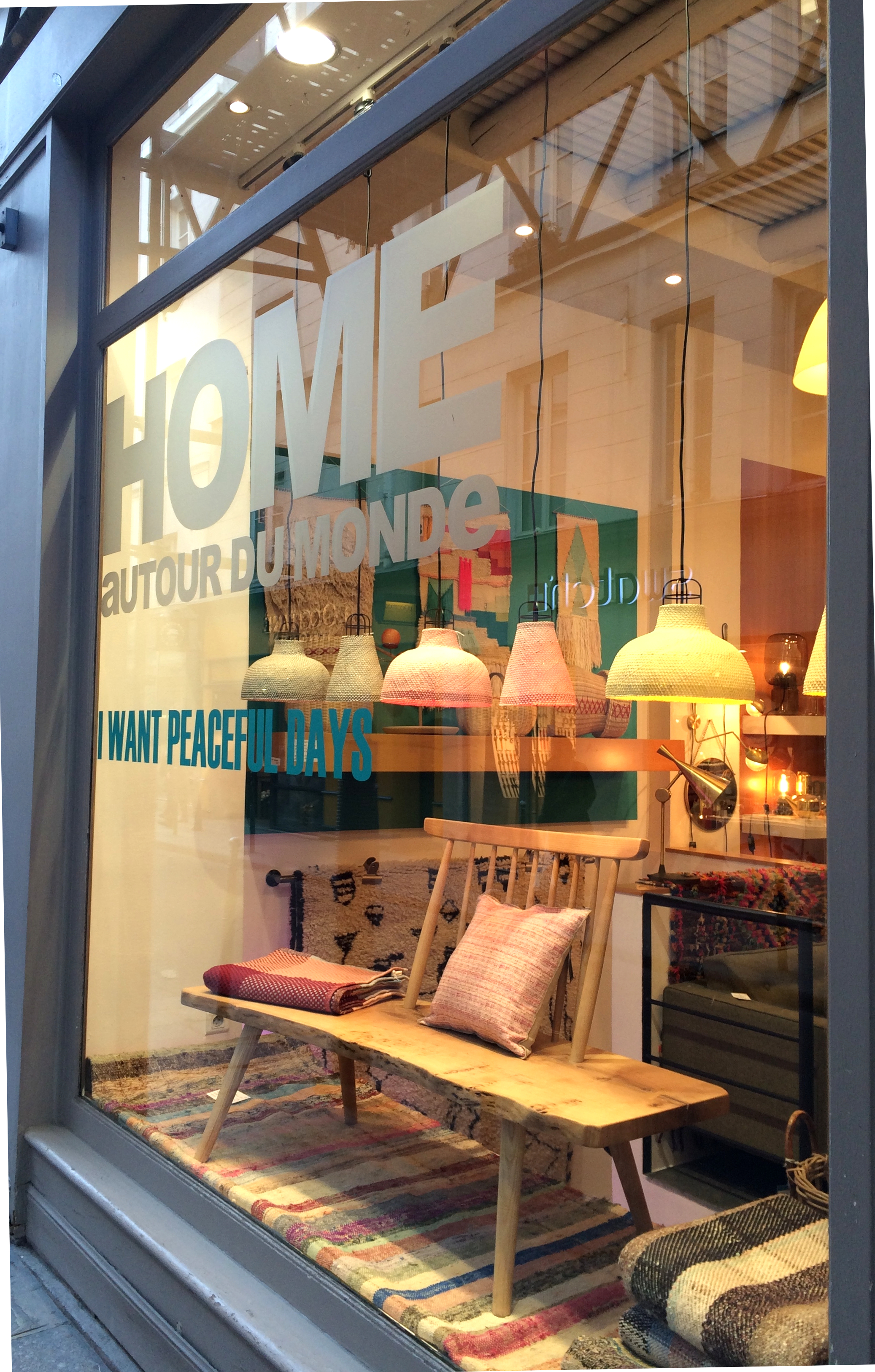 C. Home Autour Du Monde
Address: 8 Rue des Francs Bourgeois, 75003 Paris.
Hours: (M-T) 9:00AM -12:30PM, 2:00PM - 6:00PM (F) 9:00AM - 12:00PM, 2:00PM-3:30PM (S-Su) Closed
Website: www.bensimon.com
Head down the incredible shopping street, Rue des Francs Bourgeois, and stop into this colourful and funky store. Owned by parent company Bensimon, Home Around the World, as it translates to English, combines the worlds of fashion and decoration with a stylish nod to a mix of different cultures and influences. It's a concept store that promotes a modern way of life with authentic pieces, timeless products and a lot of colour!
Continue shopping down Rue des Francs Bourgeois and be sure to stop in to the spectacular Uniqlo store and some of the classic French perfumeries like Guerlain and Diptyque. The Muji store is also fun (Don't miss the Muji Home around the corner) with its amazing notebooks and organizers! Sandro and Claudie Pierlot are favourite stops along here amongst chic Parisianers and once you turn up Rue Vieille Du Temple stop into Aesop for the best in personal care.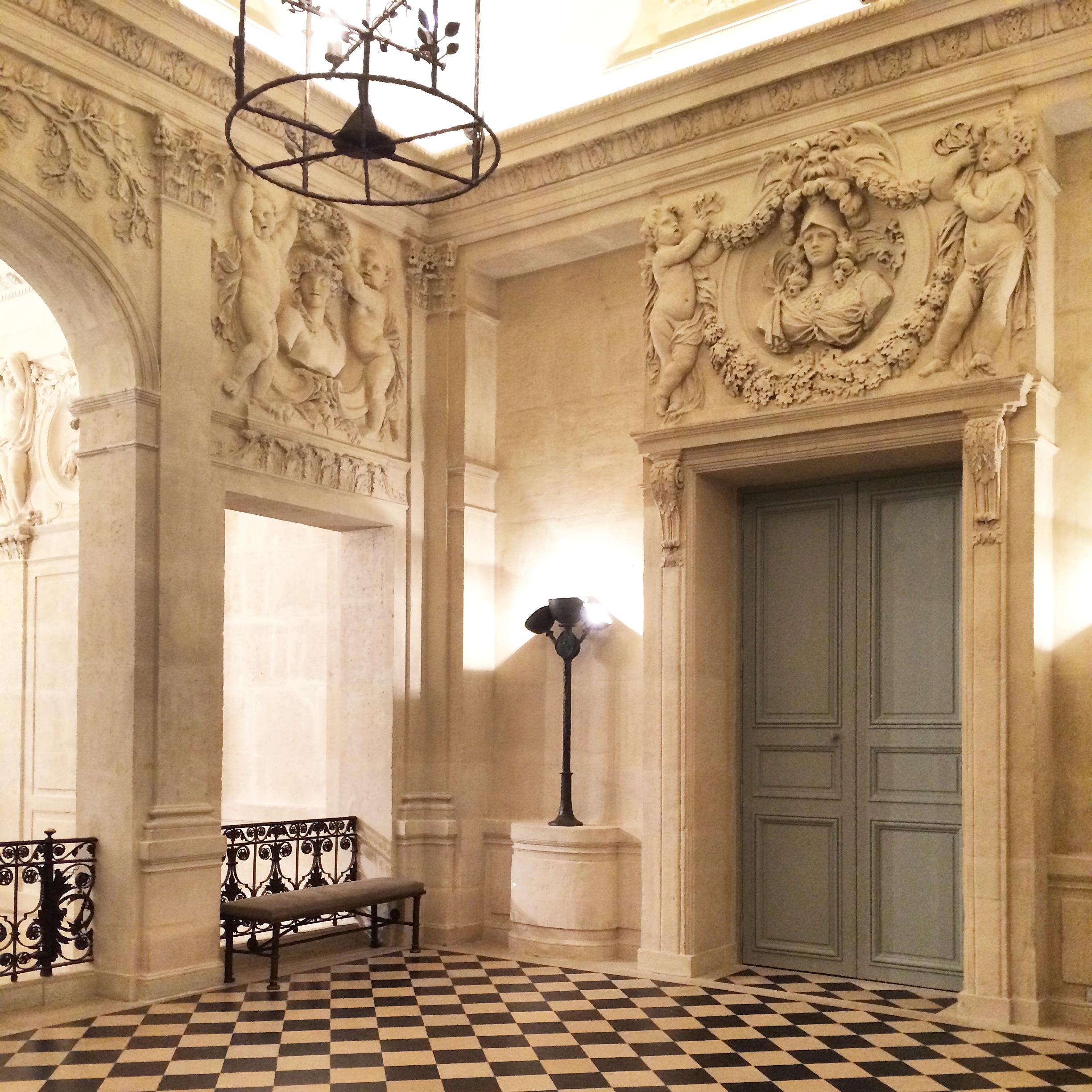 D. Musée National Picasso
Address: 5 Rue de Thorigny, 75003 Paris.
Hours: (M) Closed, (T-Su) 9:30AM - 6:00PM.
Website: www.museepicassoparis.fr
The newly re-opened Picasso Museum is housed in the most stunning historic mansion imaginable. They did a beautiful job of restoring the grand staircase and intricate plaster work all the while mixing in new light fixtures to modernize the space. It's interesting to see Picasso's work in chronological order from the time he was a student learning the craft through to the many different phases like the blue period and surrealist phase. The museum has over 5000 of his own works of art complemented by his own personal collection from friends like Degas and Matisse. Many of Picasso's most famous works are housed in other museums around the world but it's worth coming for the building alone. Tip: Buy your tickets in advance online to skip the long lineups.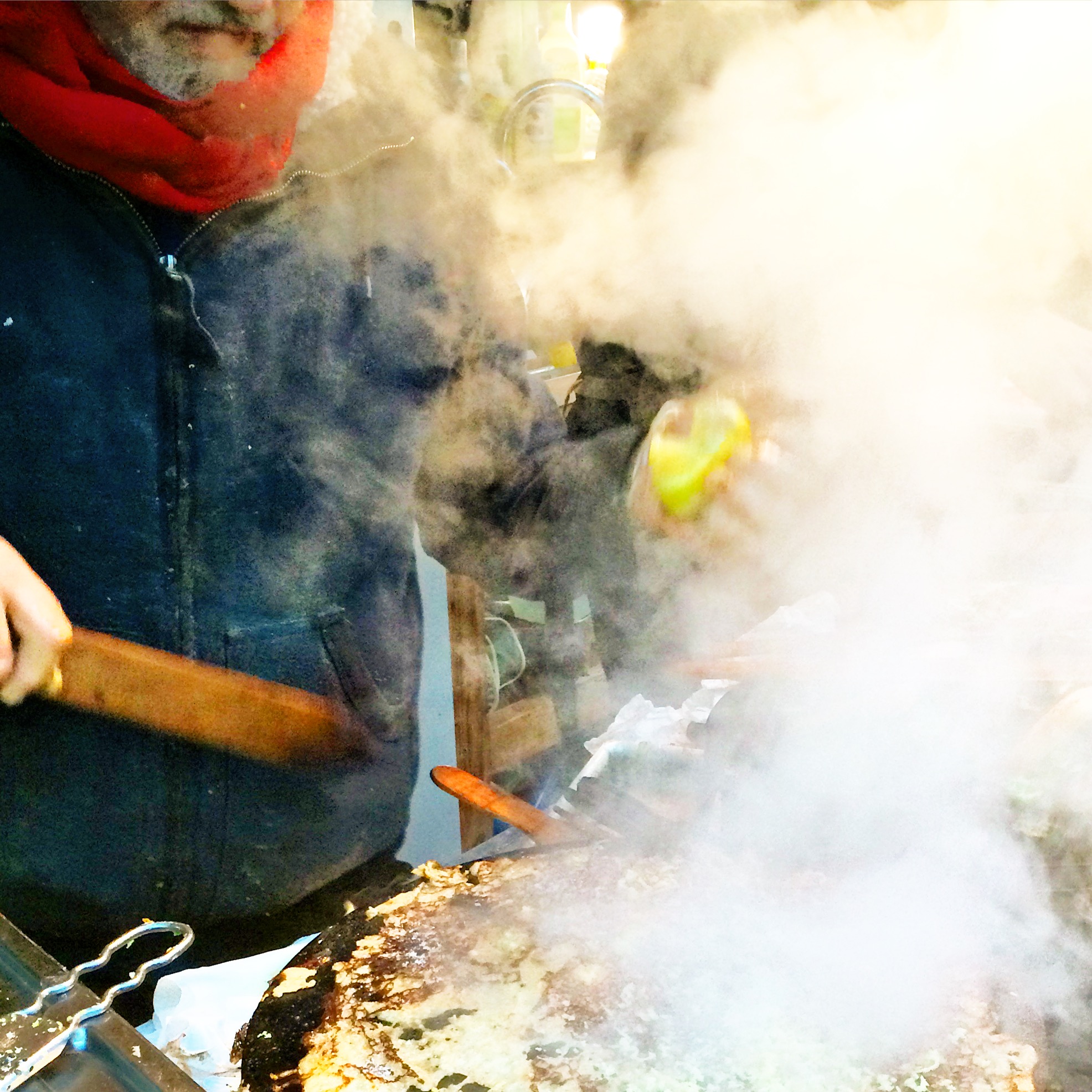 E. Le Marché des Enfants Rouges
Address: 39 Rue de Bretagne 75003 Paris
Market Hours: (M)12:00PM – 2:00PM, 7:00PM – 10:00PM (T-W) Closed (Th-Su) 12:00PM – 2:00PM, 7:00PM – 10:00PM.
Chez Alain Hours: (W-F) 9:00AM - 3:30PM (S) 9:00AM - 5:30PM (Su) 9:00AM - 3:00PM
Let's stop at the Marché des Enfants Rouges for lunch; the oldest covered market in Paris. Dating back to the early 1600's, the name refers to the children of a nearby orphanage who were clothed in distinguishable red outfits and frequented the market. Before lunch head over to the vintage photography store where you can thumb through thousands of curated images and portraits from days gone by. I especially liked the small packs of postcards from cities around France. There are a lot of great little restaurants in here but none can top that of Chez Alain. Quite possibly one of the best things you will ever eat will be one of Alain's signature galettes or sandwiches. My favourite is the végértatien galette packed with goat cheese, honey and lemon. There aren't many places to sit in the market so take you food down the street to a lovely park called Square du Temple and enjoy your lunch on one of the benches there.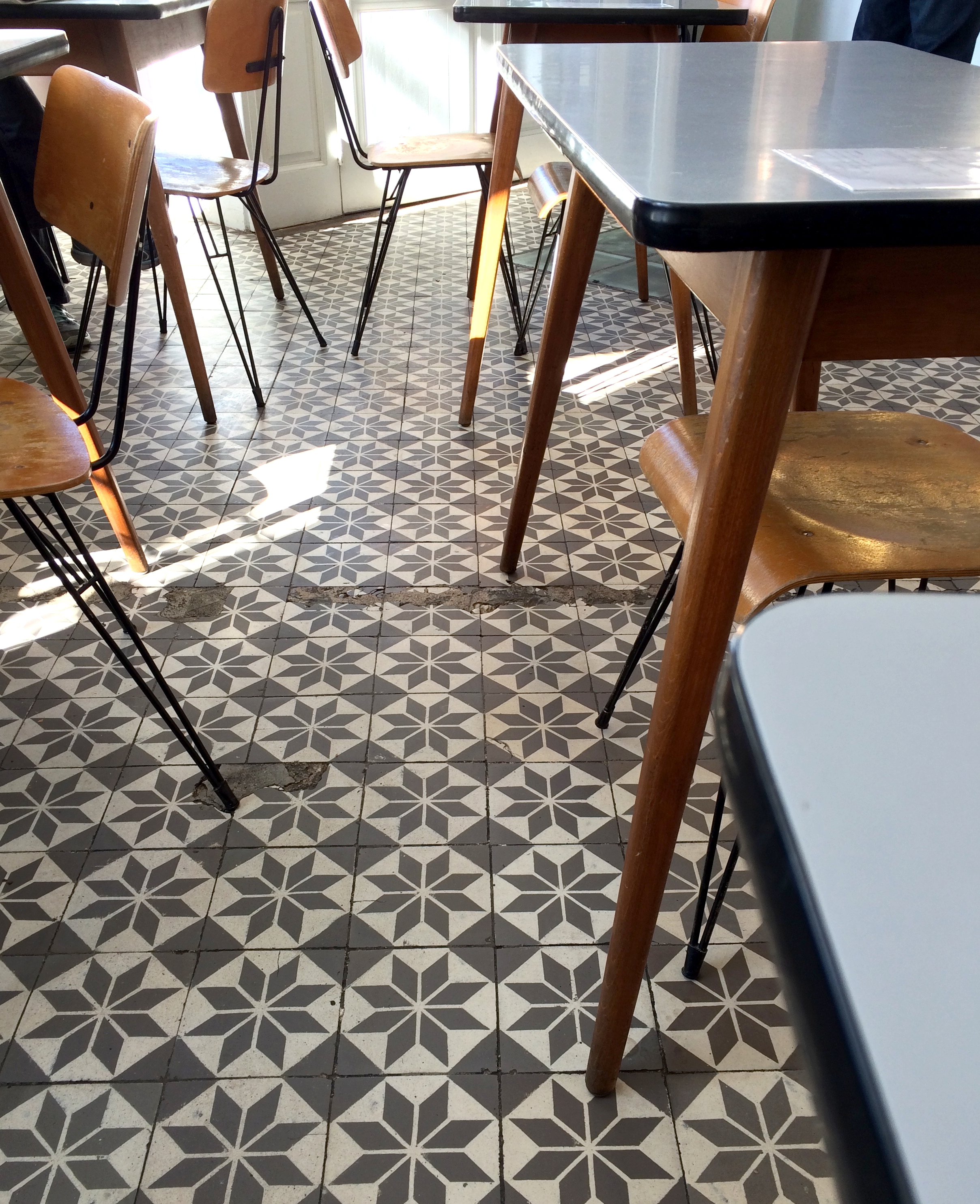 B. The Broken Arm
Address: 12 Rue Perrée 75003, Paris
Hours: Store (T-S) 11AM - 7PM. Cafe (T-S) 9AM - 7PM. Closed Monday.
Website: the-broken-arm.com/en/
On the other side of the park is the Broken Arm, a concept store with a cute cafe and high end fashion boutique. Grab a coffee and sit on the sunny terrace or stay put in the beautiful white-washed interior. The style is Scandinavia meets Paris with an original patterned floor and a calming simplicity. In the boutique next store you will find brands like Phillip Lim and Lemaire; easy on the eyes but not the wallet. It's worth a browse of the interesting collection as this store has a less pretentious vibe than many of the other high fashion outposts.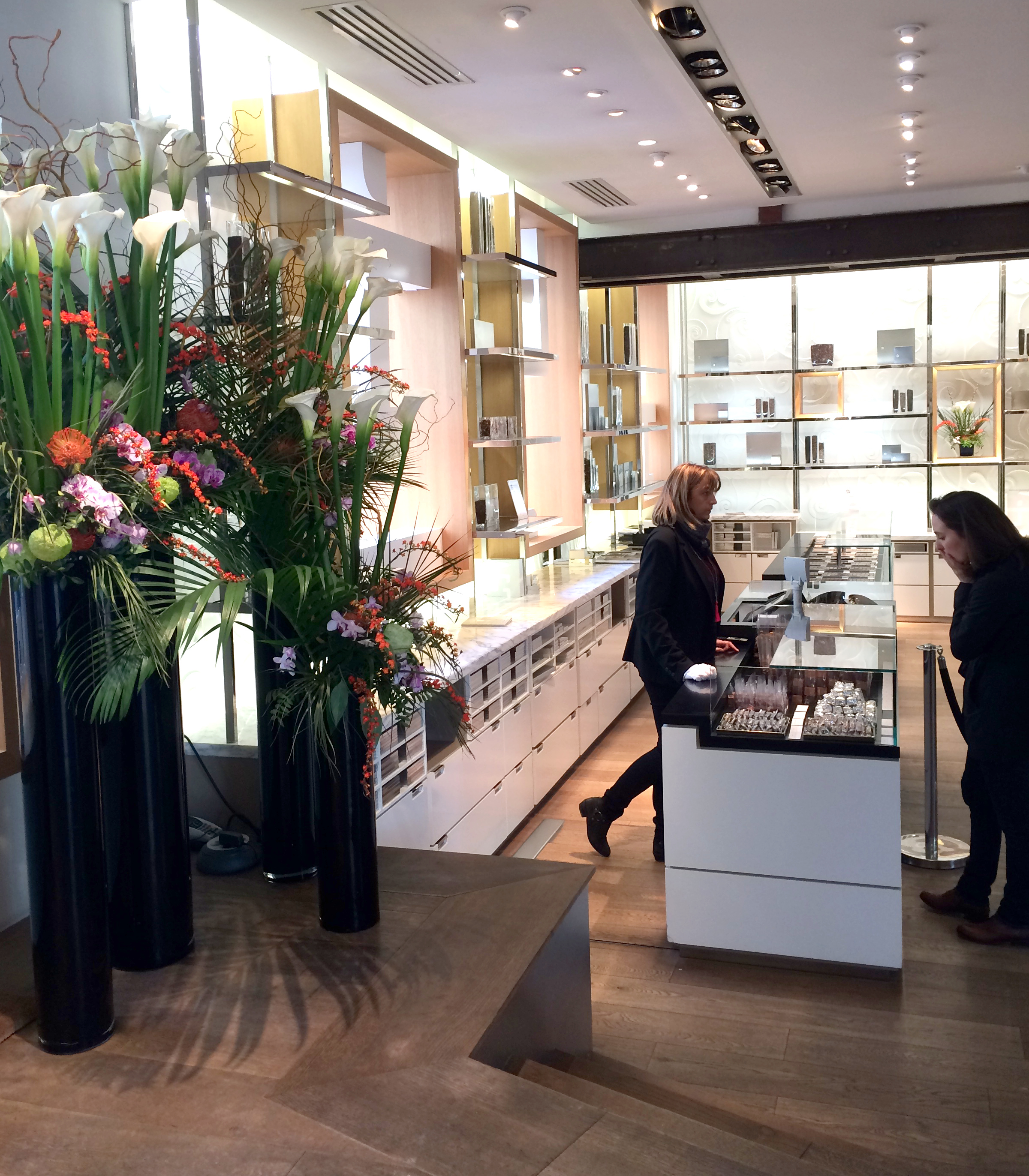 C. Jacques Genin
Address: 133 Rue de Turenne, 75003 Paris
Hours: (T-S) 11:00AM - 7:00PM (Su) 11:00AM - 8:00PM. Closed Monday.
Website: jacquesgenin.fr
After coffee we're going to stop by Jacques Genin and sample some of the finest confectioneries in the world! Jacques Genin is not a qualified maître chocolatier under the French system, but is instead self-taught,making him a rebel in the highly traditional French food world. He supplies chocolates, caramels and petits fours to more than 200 top French hotels and restaurants, and has two shops of his own. Not to be missed here is the passion fruit caramel and the chocolat noir. In fact, Do yourself a favour and get a bag of mixed caramels and a box of mixed chocolates to bring home with you. The store itself is modern perfection with floral arrangements that would rival any top hotel in the world.
D. Profiterole Cherie
Address: 17 Rue Debelleyme 75003 Paris
Hours: (T-F) 12:30PM - 8:00PM (S-Su) 10AM - 8:00PM Closed Monday.
Website: www.profiterolecherie.fr
Don't eat too many caramels because you need to save room for Profiterole Chérie! Top French pastry chef, Philippe Urraca, has created many interesting combinations to choose from but I can personally vouch that the classic is outstanding. Fresh chou filled with the highest quality vanilla bean ice cream and topped with heavenly hot chocolate sauce......It's hard to beat! The interior is perfectly Parisian, with pale pink walls and a herringbone floor. Modern lighting and a neon sign take the interior concept to the next level. You're probably in a food coma now so we're going to take a much needed break from the food and do some shopping!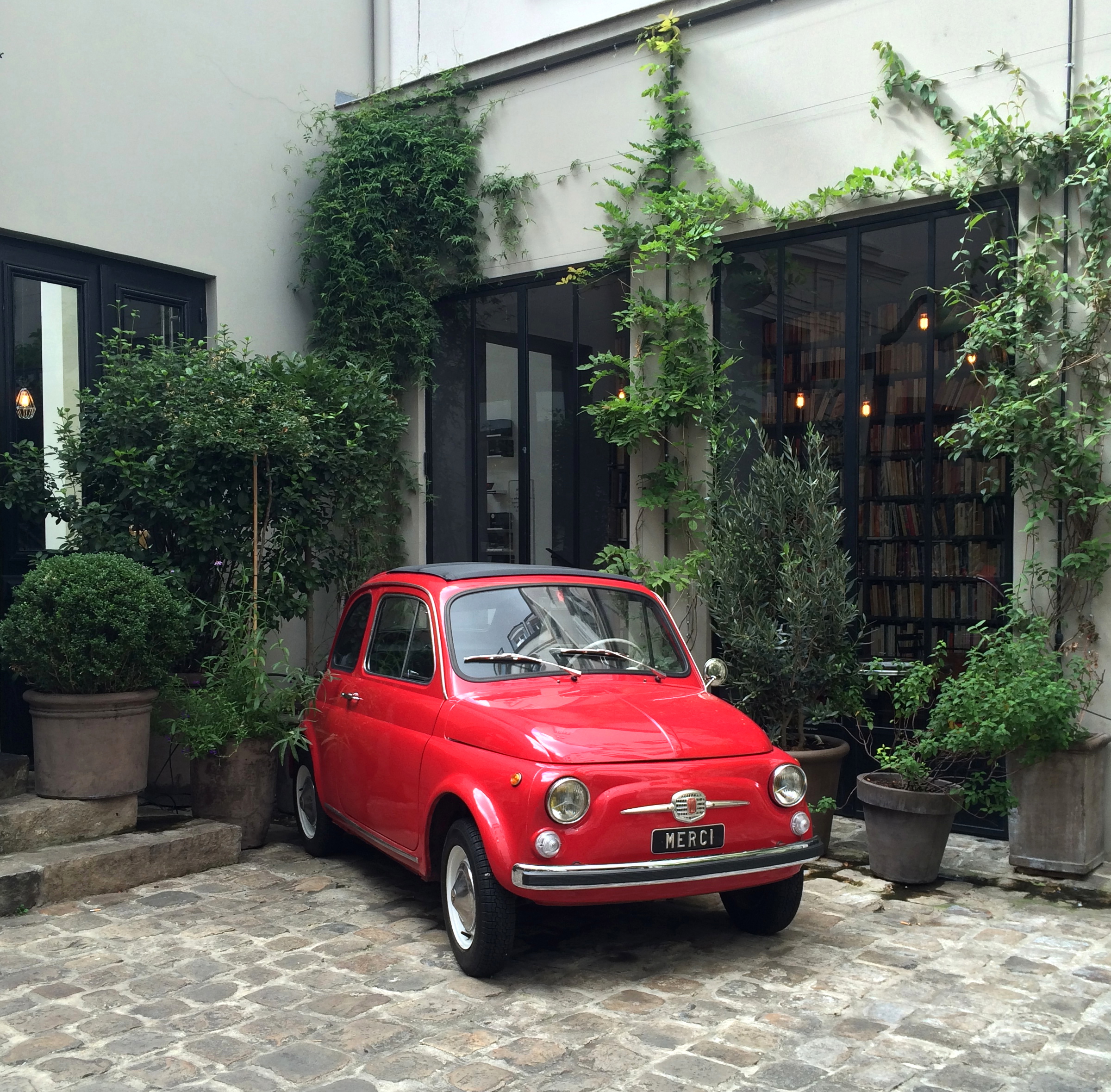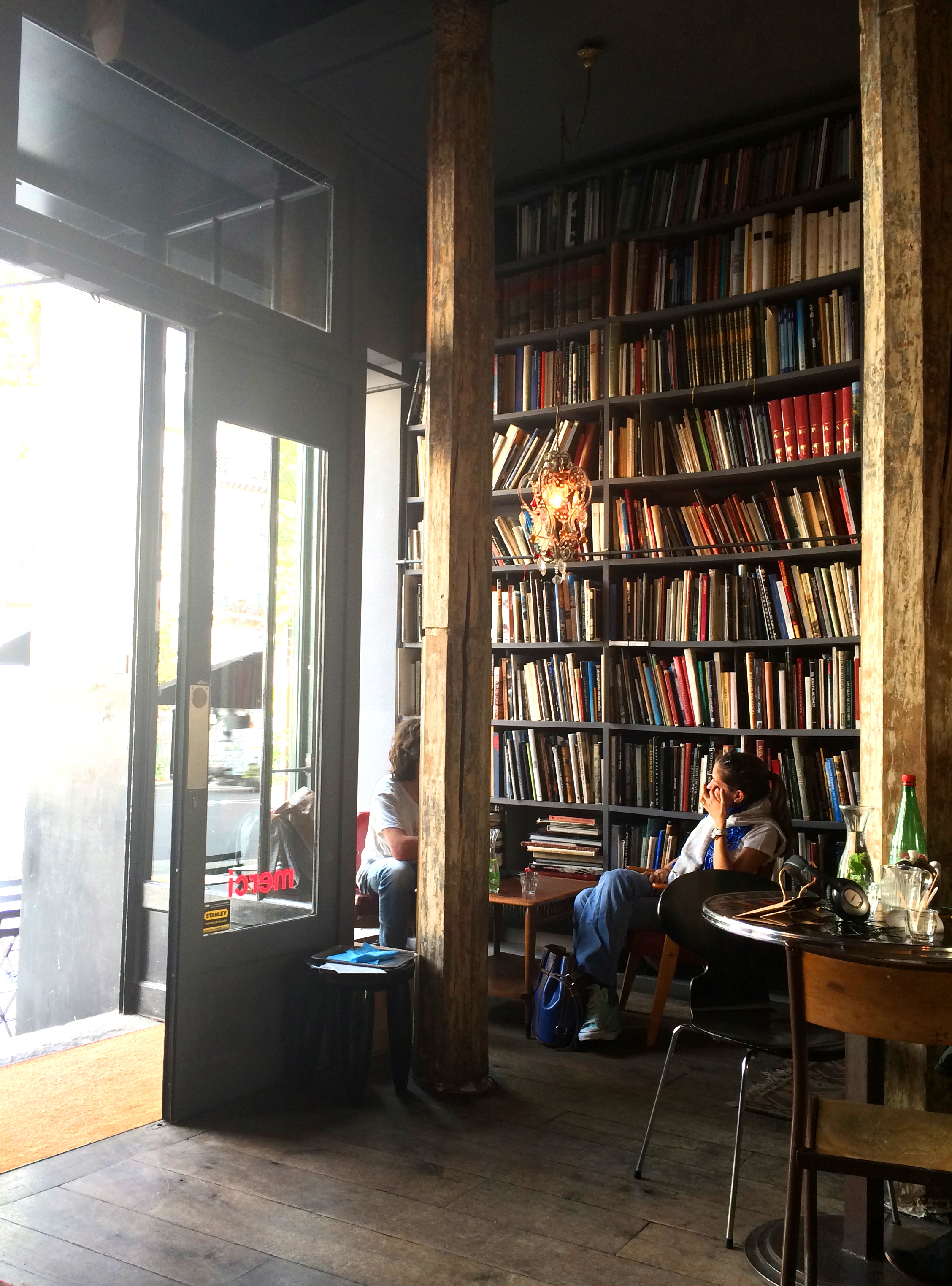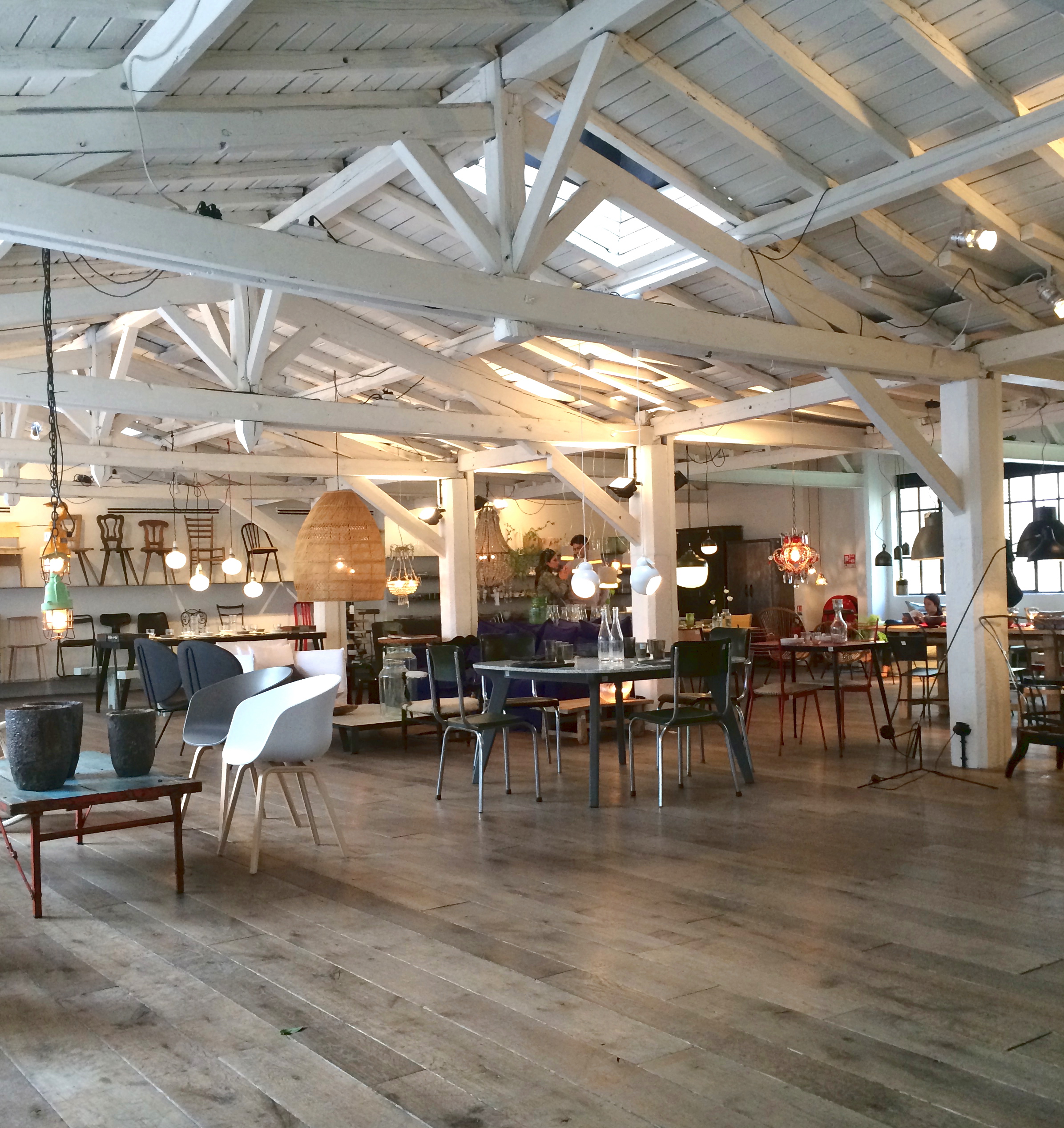 E. Merci Concept Store
Address: 111 Boulevard Beaumarchais, 75003 Paris.
Hours: (M-S) 10AM - 7PM (Su) 11AM - 7PM.
Website: www.merci-merci.com
Merci concept store is one of the best shopping experiences in Paris. The role of a concept store is to present the latest trends in home, fashion, and food and Merci is always at the leading edge. Its creative displays, often through collaborations with brands, are always changing and evolving so you will surely see something fresh and inspiring every time you come in. Be sure to check out the Used Bookstore Cafe for inspirations sake even if you don't need a coffee. There is also a lovely juice bar and cafe downstairs serving up healthy eats and good vibes. I love everything about this place from the red fiat that greets you to the architecture of the building. Get inspired and get in the know.....Merci has it all.
F. Betjeman and Barton Salon Du The
Address: 24 Boulevard des Filles du Calvaire, 75011 Paris.
Hours: (T-S) 11:00AM - 7:00PM (M-Su) Closed.
Website: www.betjemanandbarton.com
A fantastic place to buy some high quality tea is at Betjeman and Barton. Floor to ceiling shelves are filled with over 250 canisters of tea, much of it created exclusively for them. The ladies at the back are very friendly and will let you smell the different teas before making a decision. Get a few small bags of the lavender or rose petal blends and bring a little bit of Paris home with you.
There are other fantastic shops in the area so take some time to explore these shops (APC, Acne, Cuisse de Grenouille, AMI, Sandro, Maison Kitsuné....I could go on and on) en route to dinner.
G. Les Chouettes
Address: 32 Rue de Picardie, 75003 Paris.
Hours: (M-Su) 8AM - 1AM Lunch from 12:00PM - 2PM, Dinner from 7:30PM - 10PM.
Website: www.restaurant-les-chouettes-paris.fr
For dinner we are going to the most fantastic restaurant, Les Chouettes. The interior is something of a dream with three floors connected by a central atrium and a stunning mix of patterns and finishes. The firm who imagined the space, Lazaro Rosa Violan, did a masterful job at striking a balance of old and new, and achieving unpretentious glamour. There are limited choices but you can't go wrong with the menu! Everything is delicious and the presentation is as imaginative as the decor. Dining here is an experience you won't soon forget!
H. Le Mary Celeste
Address: 1 Rue Commines, 75003 Paris
Hours: Open Daily 6pm-2am
Website: www.lemaryceleste.com
After dinner walk down the street for cocktails at this corner gem! Trendy locals spill out of the doors here and you may have to get cozy or wait a few moments for something to open up! Once inside, Try one of their inventive cocktails or pick from their carefully selected wine list. The interior here is rustic with a modern nautical twist. Downstairs has a modern cave like atmosphere with stone walls, low lighting, and casual bench seating. Mix it all together with a neon sign and Scandinavian chairs and you've got yourself a space full of character!
I. Le Wood
Address: 1 Place de Thorigny, 75003 Paris
Hours: Daily from 9AM - 2AM
Website: Facebook Page
If you're still up for another cocktail, finish your night at Le Wood, a stylish cocktail bar with a DJ on the weekends. Cozy up to the bar or grab a more romantic spot at one of the small corner tables. There are plenty of options depending on your group, from comfortable sofas to an outdoor terrace. The interiors here are unique and echo a modern forest. The juxtaposition of finishes like the brass bar top mixed with raw plywood create a trendy but unpretentious vibe.